FINANCIAL FREEDOM
FOR IMMIGRANTS

Are you a first time home buyer and what to avoid costly mistakes?
Are you new to property investing and want to learn more?
Do  you want to start building your rental buy-to-let properties?
You are an immigrant to the UK and do not know where to start your property journey?
Are you planning to come to the UK to make UK your permanent resident in near future?
Do you have a dream to become financially free so you do not have to work for someone else for your entire life?
Do you want to create wealth and passive income by investing in property?
If you answer 'YES' to one or more of the above then you are probably looking for something or someone to guide you achieve your dream

THAT IS THE "WHY" OF THIS BOOK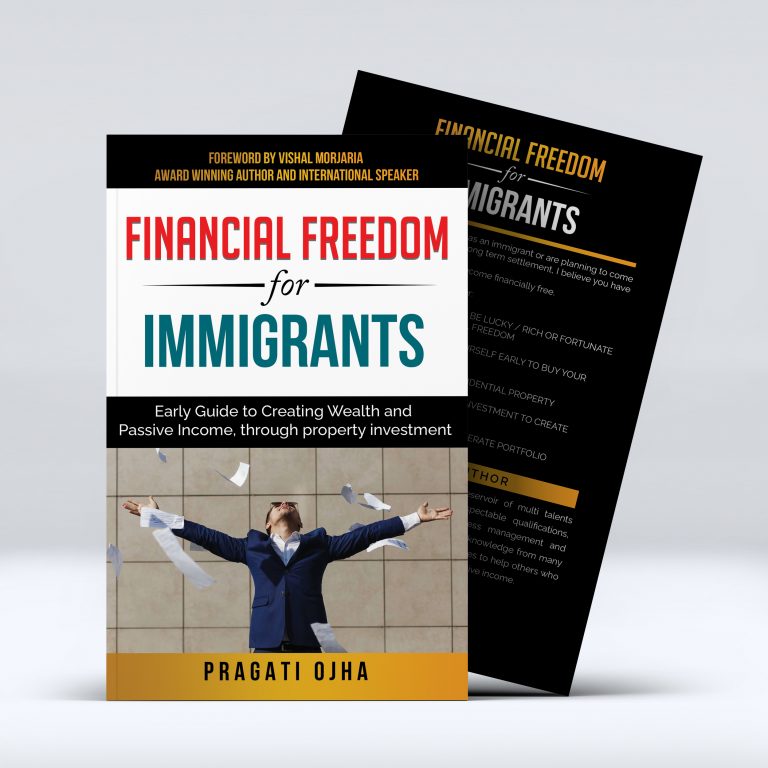 Early Guide to Creating Wealth and Passive Income, through property investment
If you are an immigrant or planning to come to the UK for a long term settlement I believe you have a big dream.
Dream to be financially Independent, Financially Free!
It is absolutely possible
This book is designed to help those who want to get into property ladder as early as possible without wasting time so you can build wealth and passive income leading you towards your dream,
"Financial Freedom"
MOST PEOPLE WILL WAIT FOREVER HOPING THINGS WILL IMPROVE ON THEIR OWN OVER TIME, INSTEAD OF SAYING 
"I HAVE WAITED LONG ENOUGH TO LIVE THE LIFE I HAVE ALWAYS WANTED"
AND TAKING THAT ACTION TO TAKE ADVANTAGE OF THE THINGS THAT IS AVAILABLE RIGHT NOW ! 
In reality you have two Options
Option 1 – You can keep doing what you have always done and accept "Life As Usual" as your reality
OR
Option 2 – You can take responsibility for what has happened to you in life so far AND for the DREAM LIFE you have always desired to live that you CAN start creating from TODAY. One step at a time. Slowly but surely
Reviews – If you have read the book or use any of our services please leave us your review by using the "Create Review" click at the bottom of this page.
There are numerous property and financial freedom related books that have achieved the status quo "best seller" that have great reviews and sales record. Just to make it clear, I am not on that race. As an author of this book I can confidently say that I have not found any other property related book that specifically relates to UK immigrants.
I am an immigrant myself and I have been, seen and identified the gap where filled will help immigrants get on the property ladder early; will help immigrants understand passive income and creating wealth through property investment early, from UK perspective. That is what this book was initiated to serve. The author has been through the journey of immigrant himself and puts in easy to read, first hand contents that will be your early guide to wealth and passive income.
*** GOOD LUCK IN YOUR JOURNEY TO FINANCIAL FREEDOM ***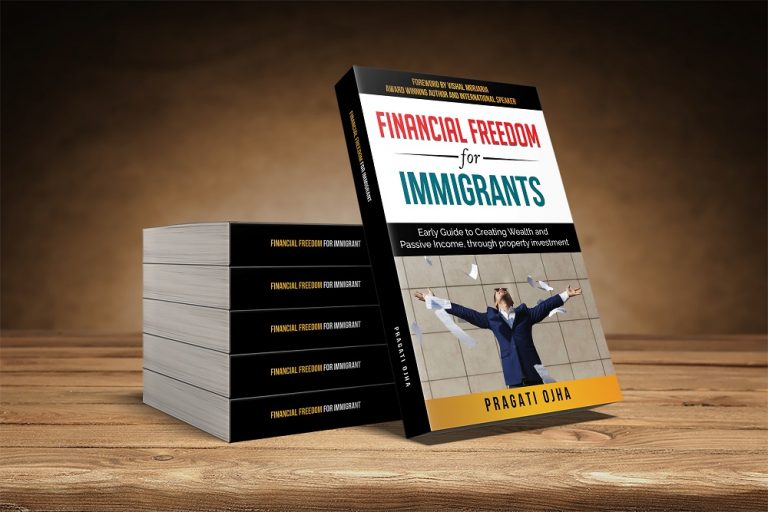 Mrs Gita Neupane                                                                                    
<< Amazon Review >>
Reviewed in the United Kingdom on 4 March 2021
PTDS                                                                                                                << Amazon Review >>
Reviewed in the United Kingdom on 20 December 2020
Very well written and a must read for anyone, especially Immigrants who wish to get on the Property ladder in the U.K.
Jennifer McNish                                                                                              
<< Amazon Review >>
Reviewed in the United Kingdom on 22 December 2020
Shehan Moses                                                                                                
<< Amazon Review >>
Reviewed in the United Kingdom on 20 December 2020
Dr Dilip Yadav                                                                                               
<< Amazon Review >>
Reviewed in the United Kingdom on 7 February 2021
Noel Pach    10 Dec 2020, 22:24                                          << Email Review >>                                                     
As I see it, the book is targeted at novice investors who may not have been living in England for long and would like to start to invest in property. Essentially a beginners guide as to how to start. As that, it is excellent ! The book is clear ,well written and interesting. Many books I have read are too involved and I think if that is the case they are put back on the shelf for another day and are forgotten.
When you talk about your successes you are not patronizing in any way and when you talk about your mistakes you give the impression that it is not such a big deal as all of us will make mistakes, we just must not be deterred by them.
Your use of numbers and calculations work well .For example I like the way you are consistent with the deposit being 20% ,This is a realistic amount and helps the novice investor to understand they need to find some degree of investment themselves.
All through the book I felt that "I can do this " so our novice should have grown in confidence as they continued to read. You also stopped at the correct point, as at  beginners stage they do not need to know about "rent to rent" or Lease options.
I tried to find something that I did not like about the book so as to offer some constructive criticism but I could not.
Topics Covered in the Book
Immigrant financial Challenges

Journey to First Residential Property

The Beginning

Common Mistakes made by First-Time Buyers

Finding Deposit

24 Month Guide to your first Property

Why invest in Property

Should you buy a Flat or a House?

Investment Strategies

Growing your Portfolio

Financing your Investment

Managing Portfolio

Learning from Mistakes
Reviews – If you have read the book or use any of our services please leave us your review by using the bottom at the bottom of this page.
Investomind
Average rating:
6 reviews
Aug 3, 2021
Wake up awareness
I've started to read from part 2 as I already own a property. The book gave me confidence, that with the correct advice I can also start to build a portfolio and find my finance freedom.
Mar 14, 2021
Takes you in a journey from zero to investment hero
This was one of my best investments on books. It had great tips and tricks on how to be an investor from zero. The book flows really well and the examples in between makes it easier to relate to and makes it interesting. Here are my observation-

Pros:
1. The author has done a great job on mathematics (in terms of income vs expense) on how much of risk appetite you can take for investment.
2. Great tips on how to manage a property or what it takes to have it managed by agents.
3. What factors to look for while investing in pre-owned residential properties
4. Importance of passive income and how property investments can be one of the best options.
5. What to look for in Below Market Value property deals

Having said all the pros there are few items that I wished the book had-

Cons:
1. The title can be bit misleading for immigrants in other countries since the contents focus on immigrants in UK only. However, I have to admit that I found lot of good tips that can be common for investment in any country.
2. I wished the book covered investment on newly constructed residential property or just plots that have potential to grow in future.
3. Investment location has accounted for all other factors but I personally feel that Crime rates (or safety) in esp urban area would need to be accounted for as well.

Overall a great book and rightfully deserved 5 stars!
Mar 14, 2021
Practical Guide
Financial Freedom for Immigrants by author Pragati Ojha is an immensely helpful read that guides immigrants through the process of wealth creation. It provides a 24 month step by step plan to purchase your first property and highlights the importance of starting the planning early. The book is very well sequenced and is written in lucid language. This makes it easier for readers to not only follow the insights more closely but retain more information for a longer time span. This is definitely a book I'll recommend any immigrant living in UK or anyone planning to live there to give a read. It will revolutionise your approach to property building and will instil you with much confidence backed with hands on and practical knowledge.
Feb 15, 2021
An excellent insight into property investment in the U.K. (and developed countries) for someone who is a new immigrant and want to start from the beginning to the stage of independence/freedom. The flow of the book is flawless. I finished reading in one sitting. The font and the format of pages are eye friendly. The author has covered at the elementary level in this book however all essentials are included. Hope he comes out with another book on this business with more advanced level and including the details of his property stories to give the readers a first hand feeling!
Jan 29, 2021
A very practical book - Highly Recommended
A very practical book. I suggest not go by it's title, as it seems like the book is for only immigrants - It is actually beneficial to anyone trying to get into property ladder, especially, for the first time buyers! 5 Star ⭐️⭐️⭐️⭐️⭐️ rating !😊😊😊
Dec 21, 2020
Financial Freedom
Good day
As Pragati's Book Angel, I have had the pleasure of working closely with him on this; his first book. I am amazed at how simple his approach is to get started with Property investment.

Pragati explains everything relevant to the investment as well as the property without making thing over-complicated. I believe that with this book Pragati has made the almost unreachable dream a vision achievable by following the steps set out on the precious pages of his first book Financial Freedom.
I know that not only will you enjoy it but treasure the shared knowledge as it is golden.